na3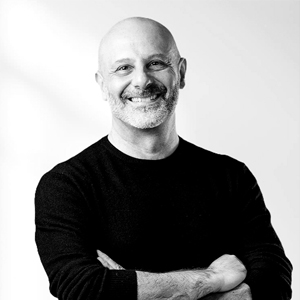 Nicola Auciello fonda nel 2003 na3-architetti basando i progetti su un percorso poetico–emozionale ed estranei ad inutili virtuosismi temporanei.
L'ambito di intervento spazia dalla ricerca a quello progettuale nell'architettura pubblica, residenziale e degli interni, nel design industriale ed exhibit design avvalendosi, quando necessario, di una rete consolidata di consulenze specialistiche. Tra i lavori recenti il Centro Caritas per Senza Fissa Dimora in Ladispoli (Roma), progettato insieme a Beniamino Servino. Nel 2010, sempre in Ladispoli, ha progettato il Centro Sportivo Polifunzionale di ginnastica artistica. Nel 2008 la riqualificazione di alcune agenzie Unicredit Banca nel Lazio del Gruppo Capitalia. A Roma, nel 2001 ha partecipato al progetto della ristrutturazione e il riallestimento del Museo della Civiltà Romana su incarico della Fiat Engineering (oggi Maire Engineering) con Marta Laudani, Marco Romanelli e Massimo Noceto. I lavori dello studio na3 hanno vinto premi e riconoscimenti, e sono stati pubblicati su libri e riviste italiane e internazionali oltre ad essere esposti in conferenze e mostre, tra le più rilevanti: MAXXI | Roma, Triennale | Milano, Complesso del Vittoriano | Roma, Casa dell'Architettura | Roma, Museo MRSN | Torino, Museo Nazionale della Scienza e Tecnologia | Milano, Palazzo Valmarana Braga | Vicenza, Biennale di Architettura | Shangai, XI Triennale Mondiale di Architettura | Sofia, Festival dell'Architettura | Terni, Visions Beyond Media | Firenze, Padiglione Finlandese | Siviglia, Salone del Mobile | Milano, MiArt | Milano, BuildUp | Milano. Nel 2010 lo studio viene segnalato al Premio Regionale InArch di Architettura Contemporanea RomArchitettura4 nella categoria "intervento realizzato, progettato da un giovane progettista". Nel corso dello stesso anno vince il Premio Residential Space Design Excellence alla Biennale di Architettura IAI di Shangai (Cina). Nel 2013 è menzionato al Premio 'La Ceramica e il Progetto' Confindustria Ceramica, presso il MAXXI di Roma. Nel settembre del 2013, in occasione dei primi dieci anni, viene pubblicato Quattro Case Viste da dentro, primo libro monografico dedicato allo studio, edito da LetteraVentidue. Nel giugno 2014 fonda INTERNI ITALIANI laboratorio di ricerca sull'architettura degli interni italiani. Nel 2016 vince il concorso per la progettazione della nuova immagine Made in Italy nel Mondo dei nuovi spazi fieristici ICE - Istituto Commercio Estero per il Governo Italiano.
Nicola affianca all'attività progettuale la docenza in progettazione presso IED e IED MASTER - Istituto Europeo Design - e la ricerca storico-critica con la pubblicazione di saggi di architettura e design.
Nicola Auciello in 2003 found na3 - architects, the projects are based on a poetic-emotional research far from useless temporary virtuosity.
Our work ranges from research to projects in public architecture, residential architecture, interior design, industrial design and exhibit, when necessary using an established network of expert advisory (structures, equipment, roads, economy, landscape, graphics lighting).Among the newer projects the Caritas Centre for Homeless, with Beniamino Servino in Ladispoli (Rome), in 2010 in the same city have designed the Multifunctional Sports Center's Artistic Gymnastics. In 2008, the projects of some agencies Unicredit bank Capitalia Group. In 2001, he participated in the project of restructuring and the reorganization of the Museum of Roman Civilization in Rome, commissioned by Fiat Engineering (now Maire Engineering) with Marta Laudani, Marco Romanelli and Massimo Noceto. Na3 work have won prizes and awards, and have been published in Italian and international journals and books as well as being exposed to lectures and exhibitions, to follow the most relevant: MAXXI | Rome, Triennale | Milan, Complesso del Vittoriano | Rome, Casa dell'Architettura | Rome, Museo MRSN | Turin, Museo della Scienza e Tecnologia | Milan, Palazzo Valmarana Braga | Vicenza, Biennale di Architettura | Shangai, XI World Architecture Triennal | Sofia, Festival dell'Architettura | Terni, Visions Beyond Media | Florence, Finland Pavillon | Sevilla, Salone del Mobile | Milan, BuildIUp | Milan. In 2010 was selected at RomArchitettura4 prize for a project builted by a young architect and in the same year was winner Prize of Residential Space Design Excellence at Biennial Architecture IAI Shangai (China). In 2013 it was mentioned at Prize 'La Ceramica e il Progetto' Confindustria Ceramica, at MAXXI, Rome. In september 2013, for ten years na3 celebration, is published book "For Homes Viewed from inside" (with English text), first monograph edit by LetteraVentidue edition. In june 2014 found INTERNI ITALIANI a research laboratory into interiors italian architecture. In 2016 wins the competition for new design image Made in Italy in the World of exhibition space ICE - Italian Trade Agency for Italian Government.
Nicola combines project-work with teaching interior design at IED e IED MASTER - European Institute of Design - and historical and critical research and has published essays on architecture and design magazines.